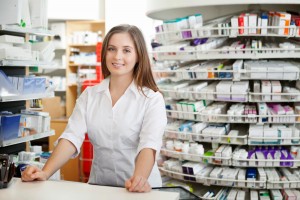 Jobs in the healthcare industry are on the rise.  Whether you are currently in a program, or you are planning to enter one, there are a number of fields you could consider.  For anyone considering a new career path, pharmacy training is an excellent place to begin.  As this particular field in healthcare is growing, there are so many options and training programs to choose from.  For anyone starting out, the question is, "Where do I begin?"  Find everything you need to successfully enter and complete a pharmacy training program with MedPreps.  Here are three reasons why MedPreps is the right choice for your pharmacy career training:
Pharmacy Technicians Are In Demand.  It is risky to invest in a program only to find out that there are limited opportunities after completing the work.   Whether you are a current student or just looking into available programs, you will find that the job market in this area is growing.  With opportunities within a large number of settings, you will find the one that is right for you.  MedPreps offers an online program that offers excellent instructors and an education that is professional and thorough.  Completing the online pharmacy technician program will prepare you for a rewarding career.
Online Programs Are Growing.  The concept of education has changed.  A lot of people aren't able to participate in a conventional classroom setting for a number of reasons, which would prevent them from furthering their education and entering career fields, such as within healthcare.  MedPreps' vast online program offerings, affordable programs, and associated tools makes education an option for everyone.  The convenience of an online program and supporting study tools will help you to achieve all of your career goals.
Limitless Study Tools.  If you are already in a program and near completion, then you need to think about your certification exam.  Most programs offer minimal support once the program is completed.  MedPreps offers an unmatched level of practice tests for any certification exam that you might be preparing for.  Try the PTCB practice test for pharmacy technician certification and you will find that there is a limitless number of practice exams to test your knowledge.  Identify your weaknesses and focus on those areas to improve your final test scores.  With their unlimited offering, accurate reporting, 24/7 access from your devices, and a 100% pass guarantee, there is no way to go wrong with them.
Your dreams of working in the healthcare field are well within your reach.  With the right program and support you are sure to succeed.  You are safe in selecting any career within healthcare, but if you see yourself as a pharmacy technician, then this is the program you want to enter.  From the career training program to the practice tests to prepare you for the certification exam, you will find the support you need from a career training program.  Enter into a career field that has potential for growth and endless opportunities.  Partner with a program that will support you throughout the entire journey.