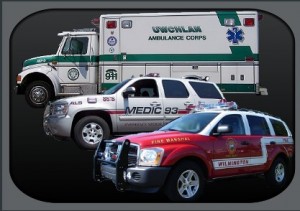 Q: What is more important, a firefighter or an EMT?
The Strategy
A candidate that I recently mentored was asked this question and was blindsided by it. It is a question that can bring to the surface any bias you may have and quickly sink you. To answer this question you need to know a little about how a city funds fire and how EMS raises funds. Also, you must show that you have some empathy for the person who called 911. Here is how it works. First, of all, in a city a tax base pays for fire services for the most part. So when you call 911 for a water leak and an engine company comes out to shut your water off and salvage your furniture we do not send a bill for our service. You already paid when you paid your taxes. EMTs and Paramedics, who study using EMT-B Practice Test and Paramedic Practice Test and working through EMS is a different story. An ambulance is a for profit enterprise. Your taxes do not provide you ambulance service. If you call 911 for an ambulance you will receive a bill for service. So cities are obligated to provide fire protection and that is their priority. Now the taxpayer does not usually understand this fact. All the taxpayer knows is that when they call 911 they want help. To the taxpayer fire and EMS are equally important and you need to remember this fact. Whatever you are called for is a crisis to whoever called, period. Remember that you are a public servant and have pledged to serve no matter what the situation. This fact dictates that you show impartiality when it comes to how you serve no matter if it is fire or EMS.
Example
That depends on your perspective. To the city fire services are the priority because they receive taxes to support the service. Services provided by EMTs and Paramedics through EMS are usually not supported by a tax base and are usually a bill for service situation. Therefore, the city or district is obligated to provide fire protection. Now, to the person calling 911 there is no distinction. When someone calls 911 all they know is that they have a crisis and they need help. The day they call 911 is their worst day. So to the taxpayer, fire and EMS are equally important. In that fact lays the answer. As a member of your organization I am a public servant. I have pledged to serve the public on their worst day with empathy, skill, and impartiality. It is my honor to do so I might add. Therefore, as far as I am concerned, there is no distinction. In closing I would just say that it is my honor to serve the public in whatever capacity the situation dictates.