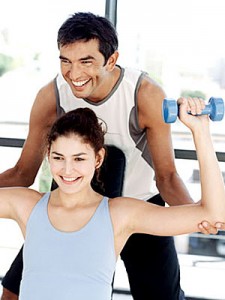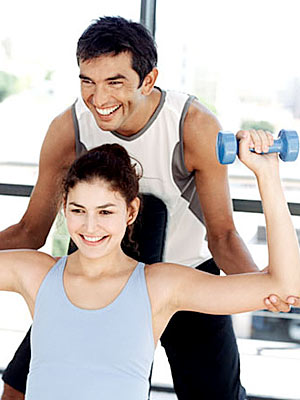 Early to bed, early to rise makes one healthy, wealthy, and wise. So, yes, be a certified personal trainer or at least hire one! It involves waking up early on the right side of the bed almost every day, truly, great for ones health! Not to mention the average salary of a personal trainer is $31,090 per year. Furthermore, there are currently 251,400 personal training jobs in the United States and this number is expected to grow by 24% (a higher rate than usual) between 2010-2020. In today's world, more and more people are becoming interested in maintaining a healthy life style, especially, the young and the baby boom generation. Get ready for a new career with MedPreps NASM Practice Test.
The young are pressured to stay fit and avoid obesity and all the problems that come with it. Businesses are encouraging health, buying their employees gym memberships. Some businesses are even creating gyms in their work buildings. The baby boomers also want to stay healthy, alive, and well. Currently, the majority (61%) of personal trainers work in fitness and recreational sports centers. However, as the baby boom generation ages, more and more certified personal trainers may find themselves in nursing homes, helping the elderly live till 100+ / get their birthday announced by Willard Scott on the Today Show; the famous Smucker's jar. Serving humanity is a very rewarding feeling. Ready to become a personal trainer? Here is the scoop on how it works and how to make it happen. The National Commission for Certifying Agencies (NCCA), part of the Institute for Credentialing Excellence, provides the accredited organizations and offers exam preparation workshops/seminars. In order to become certified, one normally has to take classes and work alongside an experienced trainer. Use a Personal Trainer Practice Exam to help you get ready.
If one also wants to be a group-training instructor, he/she usually has to audition for the job. Yoga also falls under the personal training certification category, however it is a little more intense. It demands at least 200 hours and one must study various techniques and teaching methods as well as anatomy, physiology, and philosophy. It is probably worth the time and effort because it is becoming popular with mid-age adults who have arthritis or other health problems for it is a low impact exercise. Additionally, in general, in order to become a certified personal trainer, one must be cardiopulmonary resuscitation (CPR) certified. Also, one must have a strong understanding of good exercise techniques and human physiology. One must also be capable of assessing his/her clients' fitness level as well as be able to develop appropriate exercise programs for his/her client. And then, there is the exam. There are plenty of online practice tests. The exam itself includes a written part as well as a practical part. Good luck! Fun fast fact, according to the Bureau of Labor Statistics, similar professions include the following: athletic trainers, physical therapist assistants and aides, physical therapists, recreation workers, and recreational therapists.