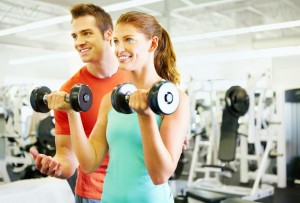 Many people do not know that they can make a decent living from a career in fitness. You can turn your love for fitness into a high paying career. It is not only a money reward, which should be your motivation, buy you also help people live healthier lives. You can do that by becoming NASM member.
Importance of a personal trainer
It is a great achievement to become a personal trainer. This discipline has grown over time to become very interesting. It involves a combination of exercises, nutrition, stretches, and many others. These combinations have enabled people to live a healthy life. NASM offers a certificate of personal training. The program uses the optimum performance-training model. This focuses on integrated solution for each level of fitness. The four requirements to become a member are:
1. You must be at least 18 years of age
The NASM requires that you should be 18 years of age. This is because at the age of 18 years, your body will have completely grown. At this age, you are able to make sound decisions. NASM needs people who are able to be reasonable and mindful of others. Since the fitness career is all about others, at the age of 18 years NASM assumes that you know how to relate with people.
To register with NASM, you are required to be 18 years of age.
2. You must have completed high school and have a certificate to prove it
To complete high school is one thing but to have a certificate is another thing. You become a member of the NASM by doing fitness programs. One of the qualifications is to have a high school certificate. Since the fitness career involves the human body, you need to have passed biology sciences. This will give you an easy time understanding the fitness concepts and the reaction to human body.
Having a high school diploma will enable you to take the NASM test. With the High school diploma, you will find it easier to read for the exams and to reason accordingly. It will give you a boost in any NASM course.
3. You must have a current Emergency Cardiac Care (CPR)
You are required to have the current emergency cardiac care. You can get this skill from recognized first aid professionals like the Red Cross or crescent. The importance of this is that, fitness career has many challenges. This skill will come handy when one of your client surfers cardiac arrest. It is the very basic and important first aid method.
This skill is very important in high exercise areas like the gym. With this skill, you will be able to save many of your clients. Even though as a physical trainer you should evaluate your clients, accidents usually happen. No matter how healthy the client is, he or she can suffer arrest due to the intensity of the exercise. The high intensity exercise may lower the oxygen level to the body. This may cause your client to collapse. CPR will be very important when this happen.
4. You must be passionate in issues related to health and fitness
This is the moral requirement. It may be tangible but it is what will make or break your fitness career. No one will know exactly what your aim is. However, to succeed in the fitness career you be passionate in matters health and fitness. You must also be willing to help others live healthier lives. Your passion will enable you to pass the NASM exams. It will motivate you to study hard and strive to be the best in the industry.