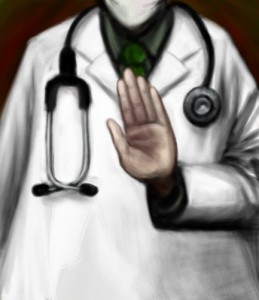 The NRCME registration process requires the completion of a training course and the passing of the NRCME test by April 2014 to be eligible to perform Department of Transportation (DOT) medical exams.  Though many questions are being asked about the certification and registration process, many are wondering how the registry works, how they will be contacted, and how they can be removed from the registry if necessary.
Removal from the registry can come in three forms: Voluntary removal, Involuntary removal, and Emergency removal.  To voluntarily remove oneself from the registry, the medical examiner can submit a request to the director, office of carrier, driver and vehicle safety standards.  This submission will result in removal immediately upon acceptance, unless the involuntary removal process is in motion.
Involuntary removal comes in the form of a "Notice of proposed removal" send to the medical examiner.  The examiner may submit a response no later than 30 days after the notice of proposed removal, and may follow the process for review and correction and reinstatement.  There is also an emergency removal of an examiner if there is an inability to comply with standards.
The FMCSA states that it may remove a medical examiner from the National Registry of Certified Medical Examiners if the ME fails to meet or maintain the qualifications as outlined in the regulation.  Reasons for removal may include:
Failure to comply with the requirements for continued listing on the National Registry of Certified Medical Examiners as outlined in the regulation
Errors, omissions, or other indications of improper certification of an operator in either the complete Medical Examination Reports or the medical examiner's certificates.
Issuance of a medical examiner's certificate to an operator of a commercial motor vehicle who failed to meet the applicable standards at the time of the examination
The medical examiner fails to comply with the examination requirements specified in the FMCSA regulations
the medical examiner falsely claims to have completed training in physical and medical examination standards